90 offshore workers have been injured after an oil rig tipped over in a shipyard in Singapore on Tuesday, in one of the worst workplace accidents in the history of the Asian country, said local authorities.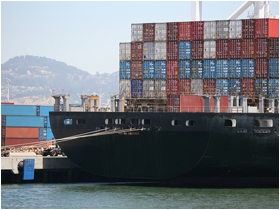 The accident occurred at around 10.30 am local time on Monday morning, while a jacking test was taking place on board an oil rig that was jacked up while undergoing construction and maintenance. The rig was being constructed at the Jurong Shipyard, a subsidiary of the offshore engineering group Sembcorp Marine Ltd., one of the world's largest oil rig building companies.
Fortunately, there were no fatalities occurring as a result of the incident, however 90 workers were injured in the accident, including one person who was critically injured and 22 who sustained serious injuries. The injured workers were transported to a number of local hospitals, including the National University Hospital and West Point Hospital. As of late Tuesday afternoon, only three workers remained in hospital.
Singapore's Ministry of Manpower (MOM) have conducted a preliminary investigation into the incident, which reveal that one of the jacking mechanisms for the Noble Regina Allen oil rig failed. The rig, which was berthed at the shipyard for repairs, began listing to the side after the jack failed, and eventually tipped over completely. There were close to a hundred workers on board the rig at the time. The MOM say that a thorough investigation into the incident will follow in the next few weeks.
'This is one of the worst industrial accidents we have seen in recent times,' said Hawazi Daipi, the Senior Parliamentary Secretary for the Ministry of Manpower. Daipi said that the ministry's priority is first and foremost to provide optimal care for the workers and to stabilise the accident site to prevent further injuries. Daipi emphasised that it is only once the Ministry's final investigation is complete that conclusions can be drawn as to the cause of the incident.
The Acting Minister of Manpower, Tan Chuan-Jin, ordered that all work stop on the rig at the Jurong shipyard following the accident, so that authorities can begin their investigation. Chuan-Jin said that it is likely that the rig will remain inactive for some time. Sembcorp Marine Ltd. have not yet issued a public statement about the accident, and according to Chuan-Jin the company is in the process of assessing the best way to deal with the situation and compensate the injured workers.